The Health and Wholeness Center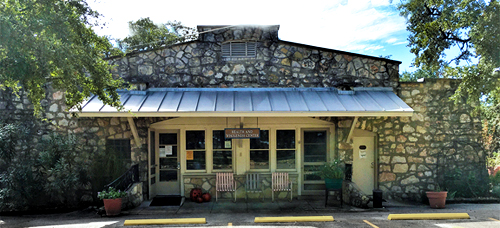 Established in 1990, the Health and Wholeness Center offers life-changing benefits for members and guests ages fifty and older. Activities are designed to integrate physical, social, psychological, and spiritual well-being while offering maximum overall health benefits and a better quality of life.
The success of the Health and Wholeness Center is due in part to its philosophy for volunteerism which embraces a theme of "Seniors Serving Seniors". Nearly 30 members volunteer throughout the year at the Health and Wholeness Center in various capacities including program leadership, grounds beautification, and special events.
Our water exercise program offers activities year-round in an enclosed pool with regulated temperatures. Other activities at the Center include regularly scheduled Pastel Classes, Social Events, and Potlucks.
We invite you to come by for a visit/tour and see for yourself how the Health and Wholeness Center can benefit your quality of life.  New members are welcome!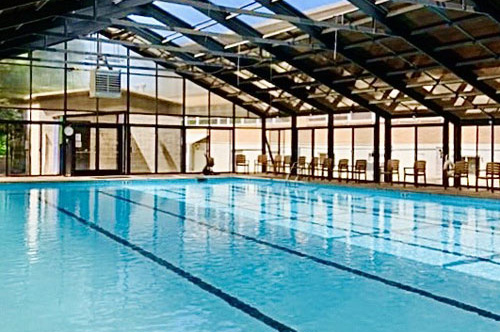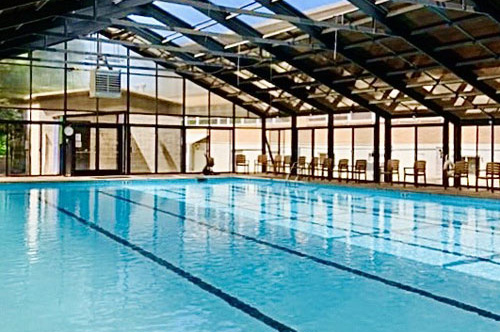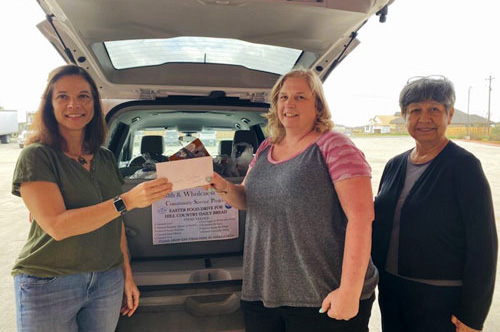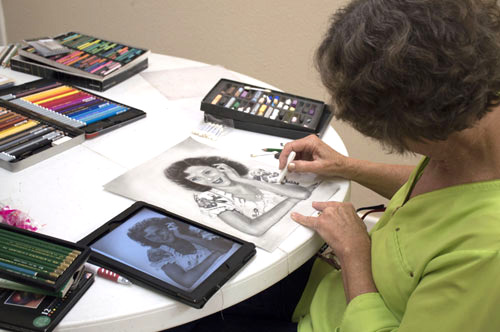 Fees and Registration
A one-time non-refundable registration fee is required to participate in any of our programs, classes, or events. Monthly fees are collected for anyone enrolled in our water exercise program.
*Covid-19 vaccination or medical exemption is required to participate at this time.
See our Water Exercise Program Schedule (pdf).
Contact us for more information or to schedule an appointment to visit the center.
Health & Wholeness Center
316 W. Highland Dr.
Boerne, TX 78006
830-816-8470
Email: hwcliving@gmail.com
I/we want to support the Health and Wholeness Center.
Testimonials:
"What the pool means to us:
Camaraderie – The group makes the class so fun. We've made friendships that continue after class including lots of fun parties.

Excellent Facilities – The pool is always sparkling clean. The glass windows all around, looking at the hill county, are beautiful.

Excellent Teachers/Instructors – Not only do we get a good workout, but the use of music and laughter makes us want to come back.

Keeps Us Active – We feel so refreshed, with joint flexibility and toned muscles. With arthritis and back issues, the pool is the only way I can exercise. So thank you all so much for your ministry of health and wholeness." Barry and Louise
___________________________________________
"I thank God every day for the Health & Wholeness Center in Boerne. I have degenerative disc disease and have gone through several major surgeries and many medical procedures on my neck and back. I have been coming to the Center for water aerobics and lap swimming since 2003. Because of the water therapy, my quality of life has improved tremendously. Also, the support of the women in this group is nothing like any organization I have ever belonged to and can't say enough about the emotional support I have received. The prayers for my family and me are a blessing. I wanted to thank you for all the Programs you offer and let you know what a blessing you have been to my family and me." Rachelle
___________________________________________
"I have been connected to the Benedictine Health and Wholeness Center for over 26 years. The first seven and one half were spent as the Manager of the Health and Wholeness Center. The rest of the time I have been a participant of the programs offered by the Center and have also volunteered with the many men and women who help to keep the Center running.
Over the years the Health and Wholeness Center has offered many programs including Bible Study, Book of the Month Club, Arts and Crafts, Watercolor and Pastel Painting classes and our fundraiser 'The Spring Tea'.
The biggest and most popular program is, by far, the water aerobics classes (day and evening), and the lap swimming class. The benefits of water aerobics exercise for seniors are numerous.
-Regular participation in water aerobics classes can improve heart health and cardiovascular strength
-Helps to develop bone mass
-Less pressure on joints
-Tones the muscles and burns calories.
-Lowers blood pressure
-Improves seniors physical and mental health Best of all…it is FUN.
Some of our participants live alone and by coming to the pool each day they also have a social life. Exercise for an hour and then a cup of coffee and a good laugh with some of the other members.
I cannot say enough for the Benedictine Sisters and employees who work hard to keep the programs running. But it can only be done with the help of volunteers and donations from people like you." Merrilyn
________________________________________
"This is a big thank you to the Health and Wholeness Center – the Sisters and Christy and the whole staff for all that they do for us. I have been coming to this wonderful place for twenty-one years and up until a few years back I was able to pay my own way. There came a time when I just couldn't anymore. I was prepared to say my goodbyes to everyone when a scholarship was offered. It was truly a blessing. I have scoliosis and severe arthritis and the water aerobics class helps keep me going, but that's not all. I have made so many friends here and it truly is a 'Body, Mind, and Spirit' experience. I'll be forever grateful to all who make these scholarships available to those who need them." Barbara