The Sisters' Attic Thrift Store
Looking for that special something? The Sisters' Attic Thrift Store is the perfect place to find a variety of gently used clothing, furniture, housewares, books, specialty items, and household collectibles at reasonable prices. Sisters' Attic is more than just a Thrift Store.
There's always a SALE at The Sisters' Attic!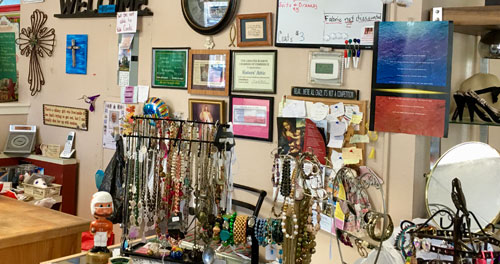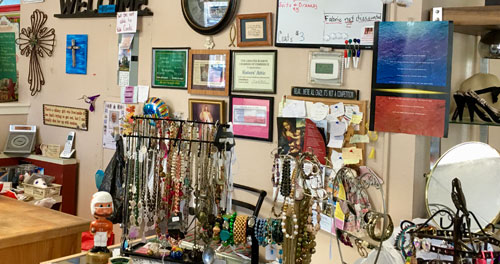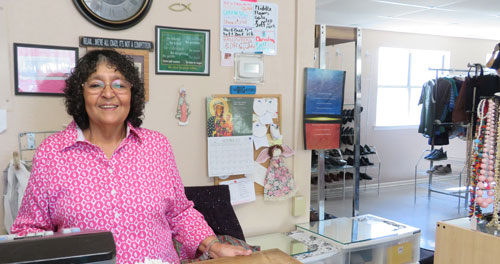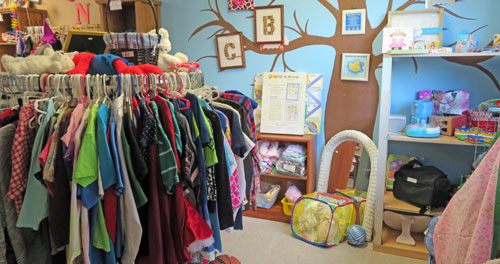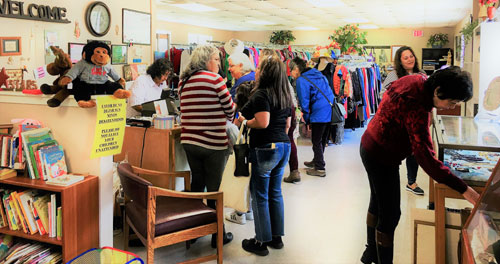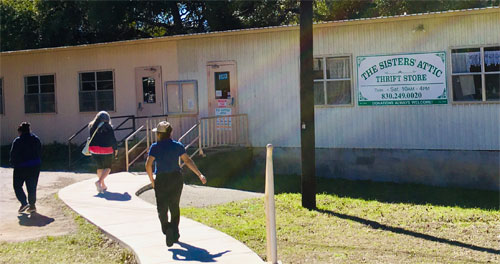 Hours
Open Tuesday through Saturday from 10 am – 4 pm
Donations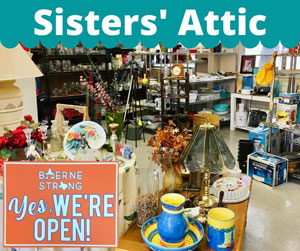 Donations of good, clean clothing, furniture, and houseware items including dishes, glassware, baskets, collectibles and books are accepted, preferably by appointment, Tuesday – Saturday from 10 am – 2 pm ONLY.

Please call ahead to ensure we are accepting items. 830-249-0020
Volunteers Welcome!
Your support to the Sisters' Attic benefits our Boerne Ministries. Thank you!
I/we want to support the Sisters' Attic.

Testimonial:
"I have gone to the thrift store for quite a few years. I visit every other week or so. I don't know what I would do without Angie and the other ladies at the thrift store. They are some of the genuinely kindest and dear people I have ever known. I have been ill for a few years now and there are days when I feel like my soul needs a hug. I go see Angie. Sisters attic is much more than a thrift store. It is a place for comfort, healing, and a smile! And a few good finds doesn't hurt either!" ~ S.H.
For more information contact
Sisters' Attic Thrift Store
216 W. Highland Dr.
Boerne, TX 78006
Call  830-249-0020
Or send a message through our Contact Us form.